When I first opened The Pilates Parlor in Oakland, people passing by literally thought I was a garden shop.
I took this as a massive compliment.I worked with people everyday teaching pilates, teaching breath, teaching how to feel their bodies.
I wanted a LIVING space.
I filled every bit of window space with plants because
Plants create and purify our air, making breathing a lush pleasure.
Take a moment to breathe.
Breathe so deeply, YOU bring life into your world.
Just like a little African Violet or draping philodendron, are you:
Breathing life in your home?
Breathing new life into your marriage?
Breathing fresh insight into your business?
Stretching your lungs, filling your belly, expanding yourself as you breathe life into your body?
Be the breath you need.
Add the things that bring oxygen and color to your cheeks.
You are vibrant.
You are fresh.
You are so FULL of life.
Trim the yellow, drab, dried up leaves.
It takes work to keep a house plant alive.
Attention.
Pruning.
Love.
Ok.
Hold up… Metaphors aside,
what does breathing new life look like?
Going an entire date night without taking your phone out of your purse
Skipping Saturday mimosas to you commit to new yoga class
Courageously throwing away all uncomfortable, ugly underwear… BEFORE replacing them.
Taking a car load of things to Goodwill and clearing an entire shelf in the closet
Closing your laptop at 10pm and letting emails go unanswered for the sake of sleep
Attending an open bar wedding & BEING the life of the dance floor without drinking.
Allowing for the fear when going LIVE on Facebook for the first time in order to grow your business.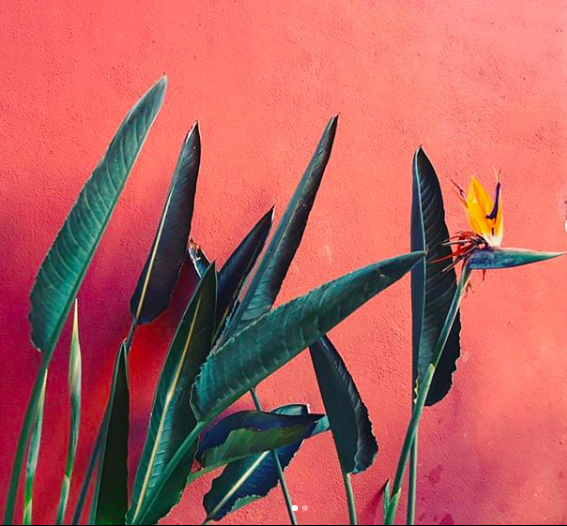 You, my dear, are Bird of Paradise.
You have the craziest bloom and brighten the entire garden.
Stop hiding.
Stop drooping.
Stop trying to be a plastic daisy.
Breathe new life right now into your world.
Go on, flaunt your planties my friends!All my love and light,
Lydia
For more specific indoor gardening tips and life coaching work from your neighborhood body-florist and life coach, 
click here 
😉